Happy Holidays! This time of year brings everyone together. For me, its been great seeing family, clients who come to the city for the holiday, the annual holiday parties, and hearing about everyone's special traditions. Last week I had the pleasure of partaking in one of Atlanta's favorite wintertime traditions, Home for the Holidays. Atlanta Homes & Lifestyles showcases one house a year as the Home for the Holidays Designer Show house. Each year seems to get better and better! This year the show house was designed by renowned architecture firm Harrison Design, and Bill Harrison did an extraordinary job. Bill invited me and our top Buckhead agents at Berkshire Hathaway to come and experience the house. He described to us how people like to live and he designed the house with that in mind. The rooms have incredible natural lighting, views of the gardens and property and flow onto one another seamlessly.
The kitchen is my favorite – it feels like a warm inviting room perfect for entertaining. The counters are honed quartz in a neutral color palette. There are floor to ceiling steel windows with a door out to an herb garden.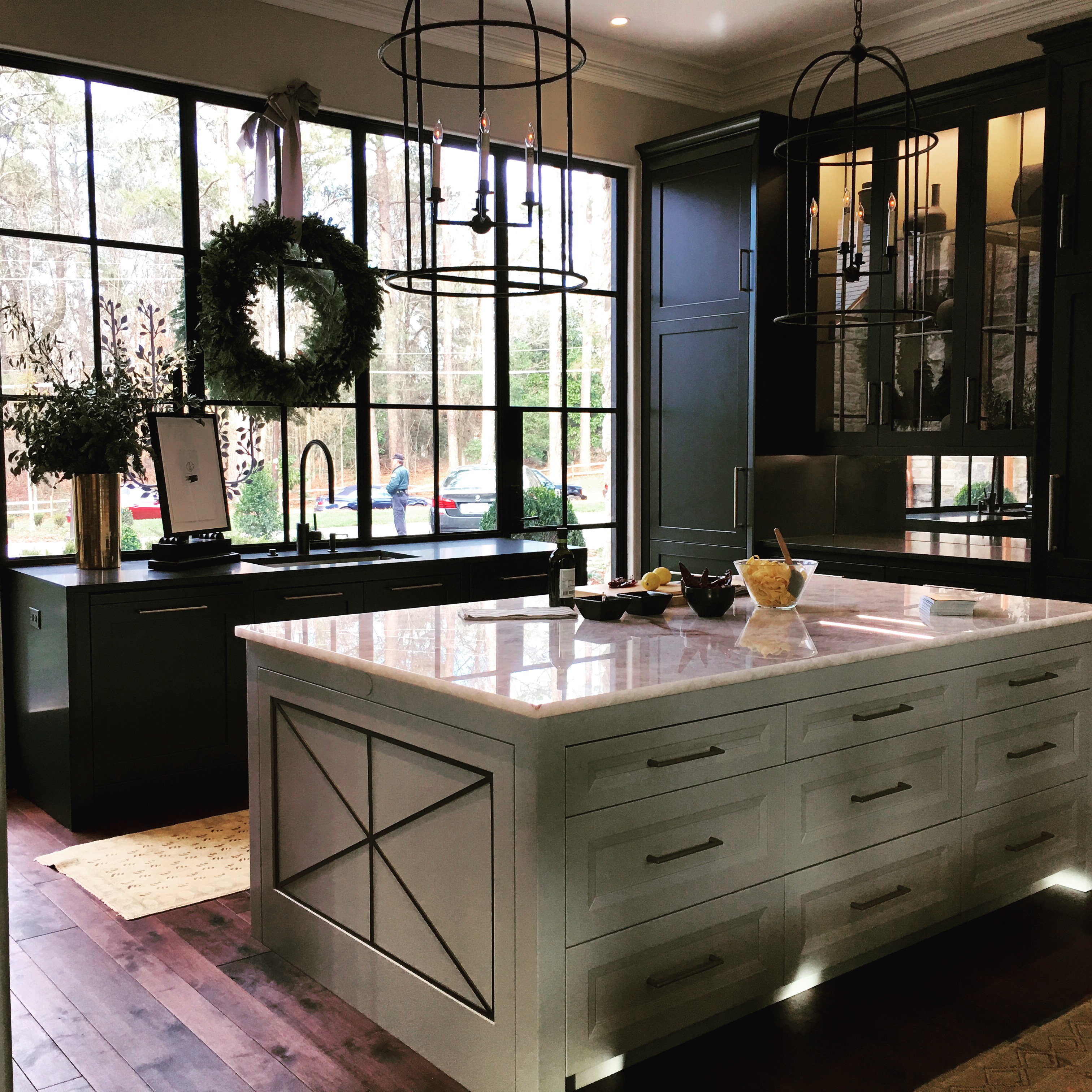 The estate is perfectly suited for entertaining, beautiful lighting, private master suite, and a breathtaking exterior with wonderful outdoor living spaces and a pool. If you appreciate architecture, interior design, and an absolutely beautiful home, you should add this event to your list of holiday traditions. Visit Atlanta Holiday Home for more information! I hope everyone has a great holiday, and ready for the new year!