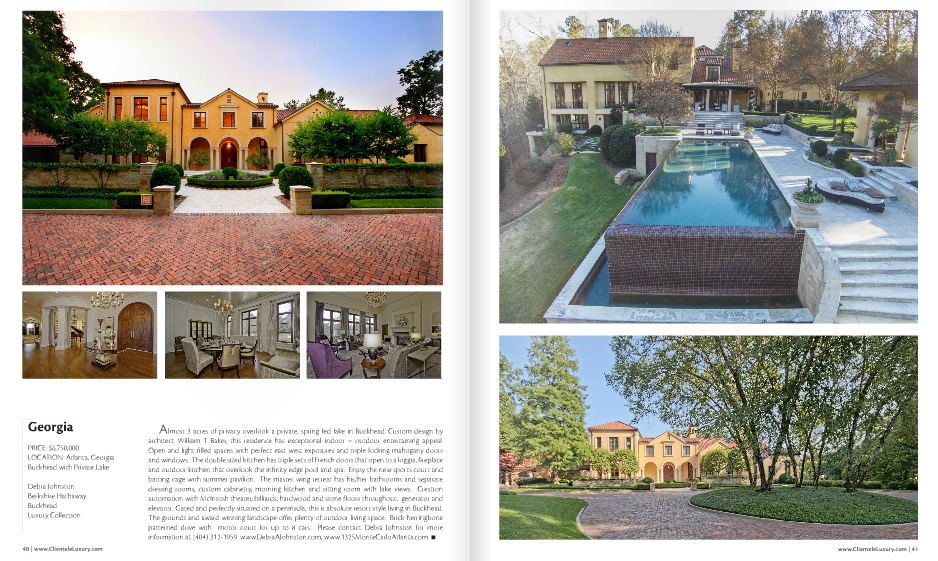 Proud to announce that Clientele Luxury Spring 2015 issue chose my $6.75M listing, the William T. Baker 6BR/8BH custom, 1325 Monte Carlo in Buckhead, in their Impressive Homes Top 10 roster -- http://issuu.com/clienteleluxury/docs/clientele_luxury_spring_2015_final_?e=9153289%2F11944646
Poised on a private spring-fed lake, this 3-acre gem boasts resort-style amenities, including a spring pavilion, sports complex with batting cage and infinity pool. Eight cars fit nicely in the drive.
Call me for a private tour 404.312.1959. It's Springtime! The weather's perfect!