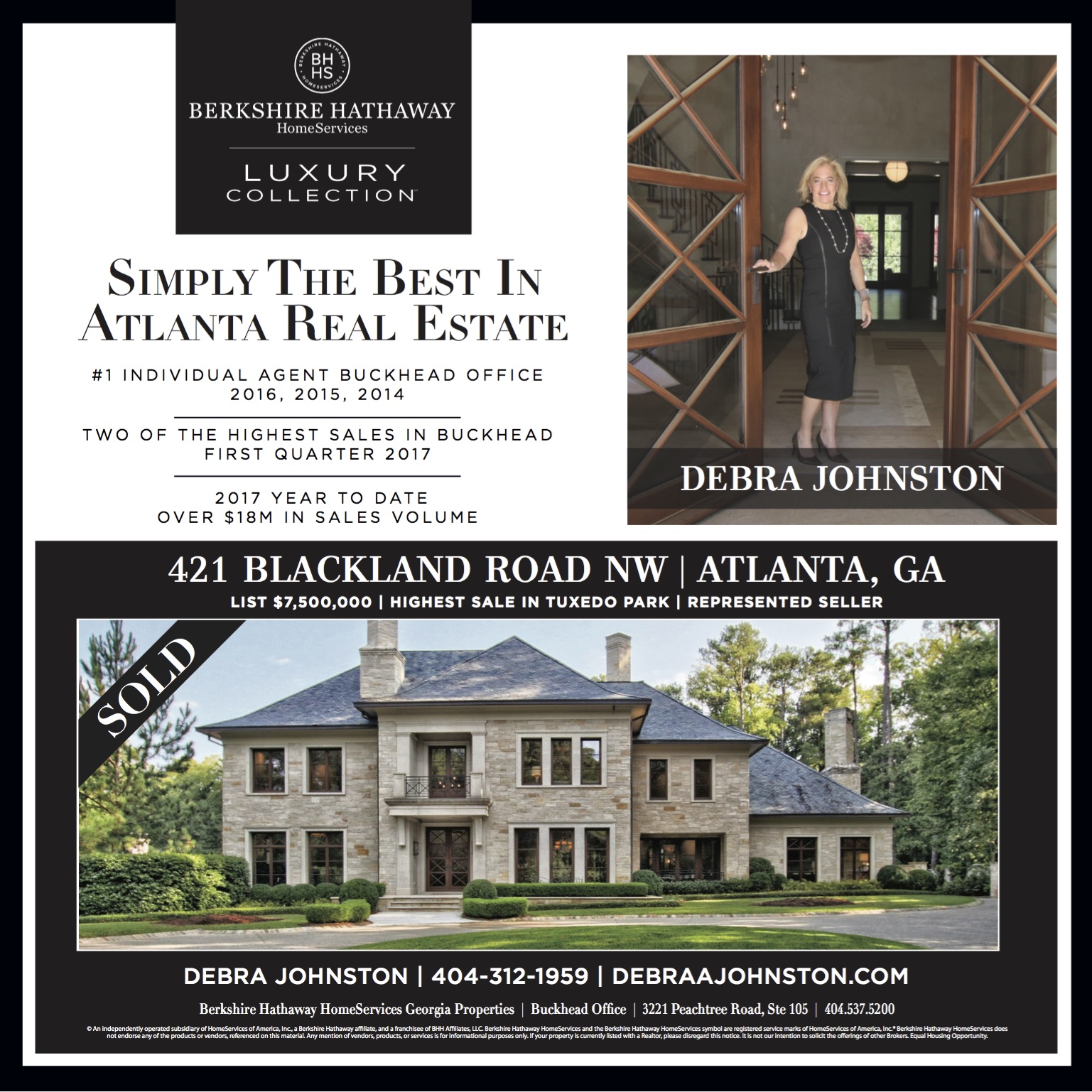 Simply The Best in Atlanta Real Estate! 2017 has started off strong and I am on track for another record-breaking year! The first quarter was both exciting and unbelievable working with both buyers and sellers. We are now in the second quarter and I am looking forward to building my listing portfolio and finding my buyers their next dream home
I have a plethora of new listings that range from new construction to contemporary and everything in between. The market is booming in Buckhead and I am right in the action! So far in 2017 I have 2 of the highest sales YTD and over $18M in sales volume.
If you plan on selling your home in the next few months, nothing's more important than knowing the changing dynamics of the market so you can correctly price your property. Once that's established, my marketing expertise using exceptional photography and videography is crucial. Take a look at my Property Videos, pretty powerful marketing!
Not only am I passionate about architecture and design, I understand the market. As a Buckhead resident for over 23 years, I love Atlanta and all that there is to offer. As a real estate advisor, I am dedicated to providing the very best client service in my industry. I'm in the marketplace every day, and I have a powerful network of connections in the greater Atlanta community to pull from. Not to mention, an enviable client base of buyers and sellers.